Formative activities organized and received by ours research fellows, in order to spread and share their own research to each others. Furthermore, some formative activities are organized to a broader audience, even out of the university.
2019-2020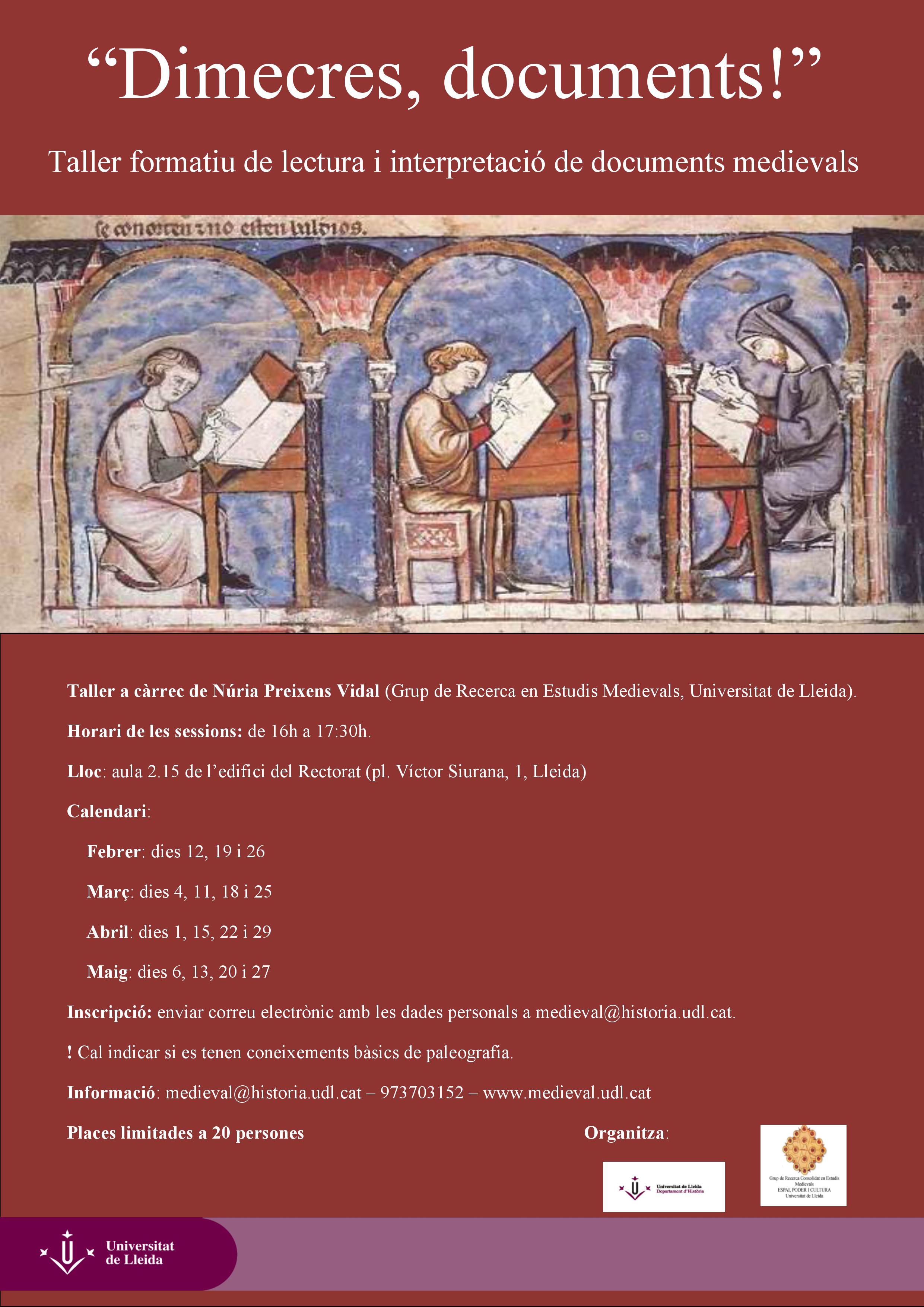 February -May 2020
Formative workshop by Nuria Preixens (Universitat de Lleida)
2018-2019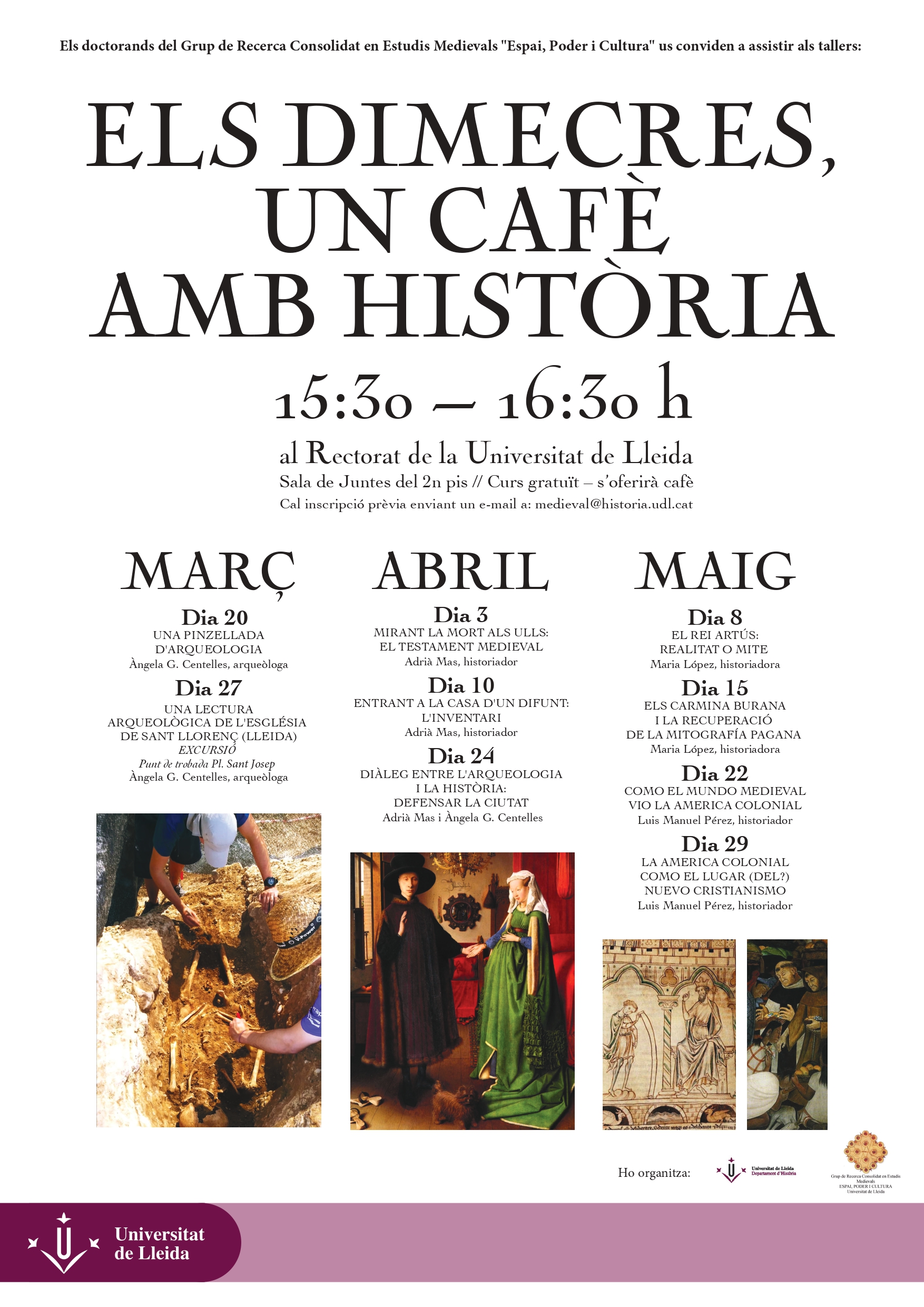 March - May 2019
Speakers: Àngela G. Centelles, Maria López, Adrià Mas and Luis M. Pérez Zambrano
2015-2016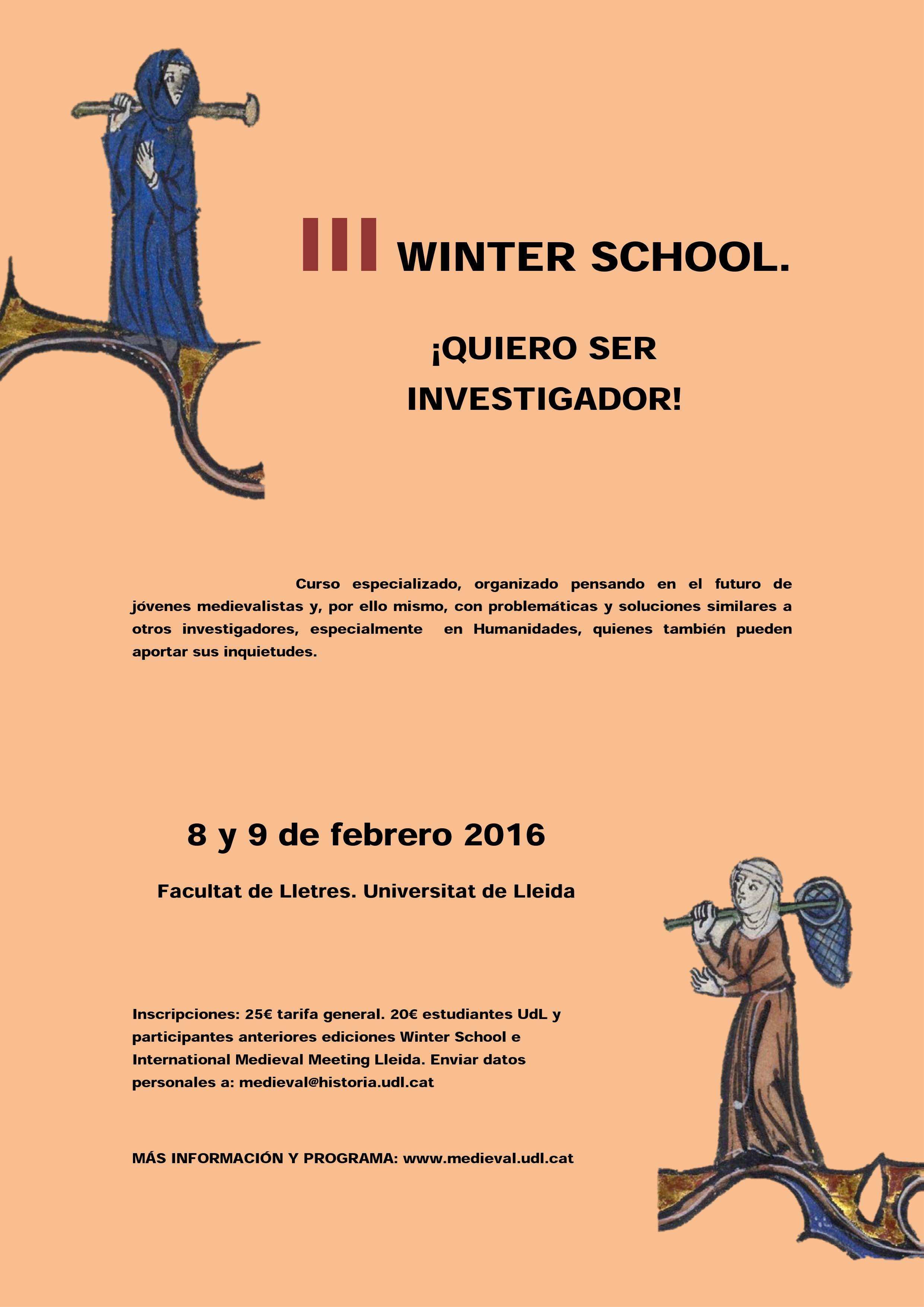 8th and 9th February 2016
Speakers: Hugo R. Basualdo, Laura Castro, Ekaitz, Etxeberria, Juan Francisco Jiménez, Isaac Lampurlanés, Gerard Puig, Lledó Ruiz, Flocel Sabaté, Joan Santacana, Noemí Verdú
2014-2015
Els documents. Curs de paleografia i diplomàtica
Sessions de lectura del Col·lectiu de Doctorands en Història i Arqueologia Medieval de la Universitat de Lleida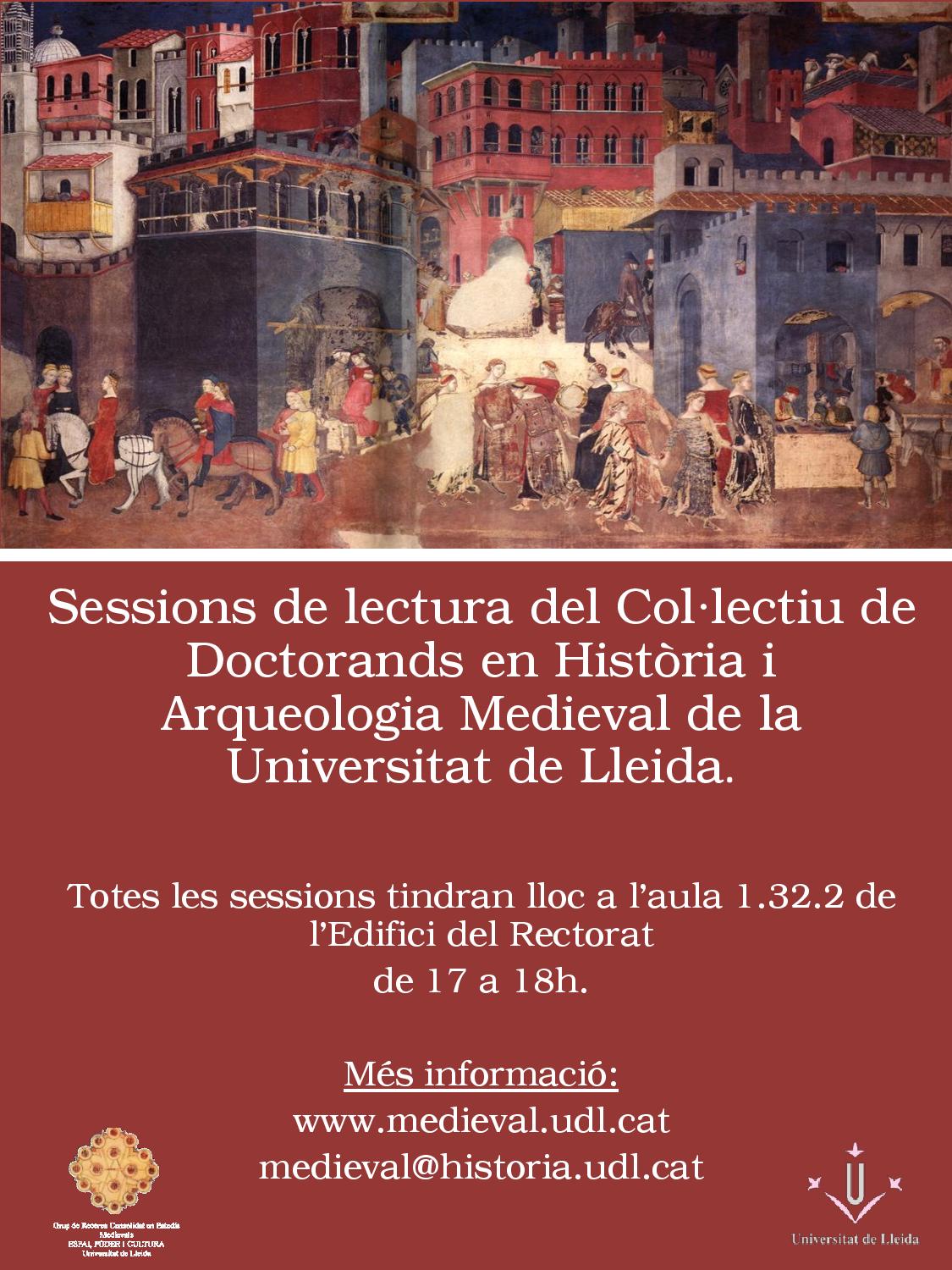 November - December 2014
Organizers: Guillem Roca, Joan Montoro, Antonio Porcheddu and Rogerio R. Tostes
II Winter School. Investigar la Edad Media
9th - 11th February 2015
Speakers: Jaume Aurell, Jesús Brufal, Sandra Cáceres, Gemma Carnisé, Robert Cuellas, Germán Navarro, Adrian E. Negro, Antonio Porcheddu, Víctor Rabasco, Flocel Sabatér, Karen Stöber and Noemí Verdú.
2013-2014
Winter School. Investigar la Edad Media
10th and 11th February 2014
Speakers: Sandra Bernabeu, Jesús Brufal, Gemma Carnisé, Juan Francisco Jiménez, Chiara Mancinelli, Noemí Ortega, Agurtzane Paz, Gerardo Rodríguez, Flocel Sabaté and Enrique Torija
Last modification: