New volume
Imago Temporis. Medium Aevum
New volume 16 (2022) available.
Authors: Jose Pablo Alcover Cateura, Juan Carlos Arboleda Goldaracena, Federico J. Asiss-González, Fulvio Delle Donne, Chet van Duzer, Ionut Epurescu-Pascovici, Enric Guinot, Jose Alejandro Marin Riveros, Francesc Massip, Diego Melo, Milton Pedro Dias Pacheco, Silvia Pérez-González, Flocel Sabaté, Marta Serrano Coll, Fernando Serrano Larráyoz, Alberto Venegas, Pau Viciano.
Teaching stay
Fernando C. Ruchesi, Post-doctoral Researcher "María Zambrano", has been doing a teaching stay in Universitatea 1 Decembrie 1918, Alba Iulia, Romania.
Research stay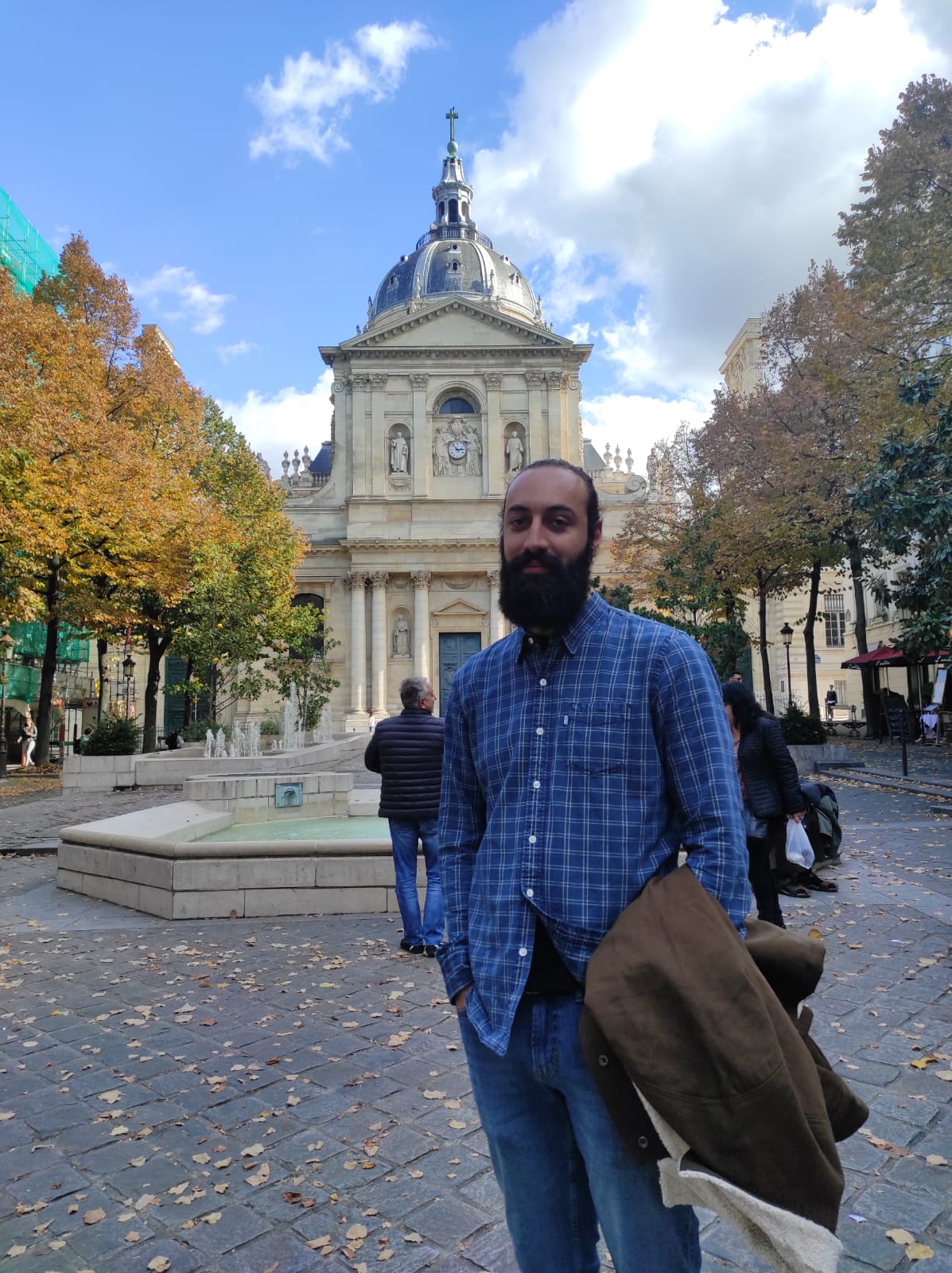 Sergi Tella Pàmies, PhD fellow, has been doing a research stay in Laboratoire de médiévistique occidentale de Paris (LaMOP), Université Paris I Panthéon-Sorbonne. During this, he has been able to consult different documents for his thesis in Bibliothéque Halphen and Bibliothéque Interuniversitaire de la Sorbonne (BIS). During his stay, he will be supervised by prof. Geneviève Bührer-Thierry.
Participation in the International Congress "Riga Literata"
Last week (Riga, 8-9 September), Flocel Sabaté and Isabel Grifoll participated in the International Conference "RIGA LITERATA. HUMANISM AND NEO-LATIN ON THE NORTH-EAST FRONTIER OF RESPUBLICA LITERARIA".
This conference was funded by the Latvian Council of Science, project "RIGA LITERATA: Humanist Neo-Latin Heritage of Riga within European Respublica Literaria", project No. lzp-2019/1-0259.
FECYT Seal of quality 2022
Imago Temporis. Medium Aevum has received the renewal of the seal of quality 2022 from FECYT.
Journals that successfully complete the evaluation process obtain the FECYT Seal of Quality in recognition of scientific and publishing quality. In this line, Imago Temporis. Medium Aevum has received the Seal of Quality in 2019, 2020, 2021 and now its renewal.
III Connecta amb l'Edat Mitjana 2022-2023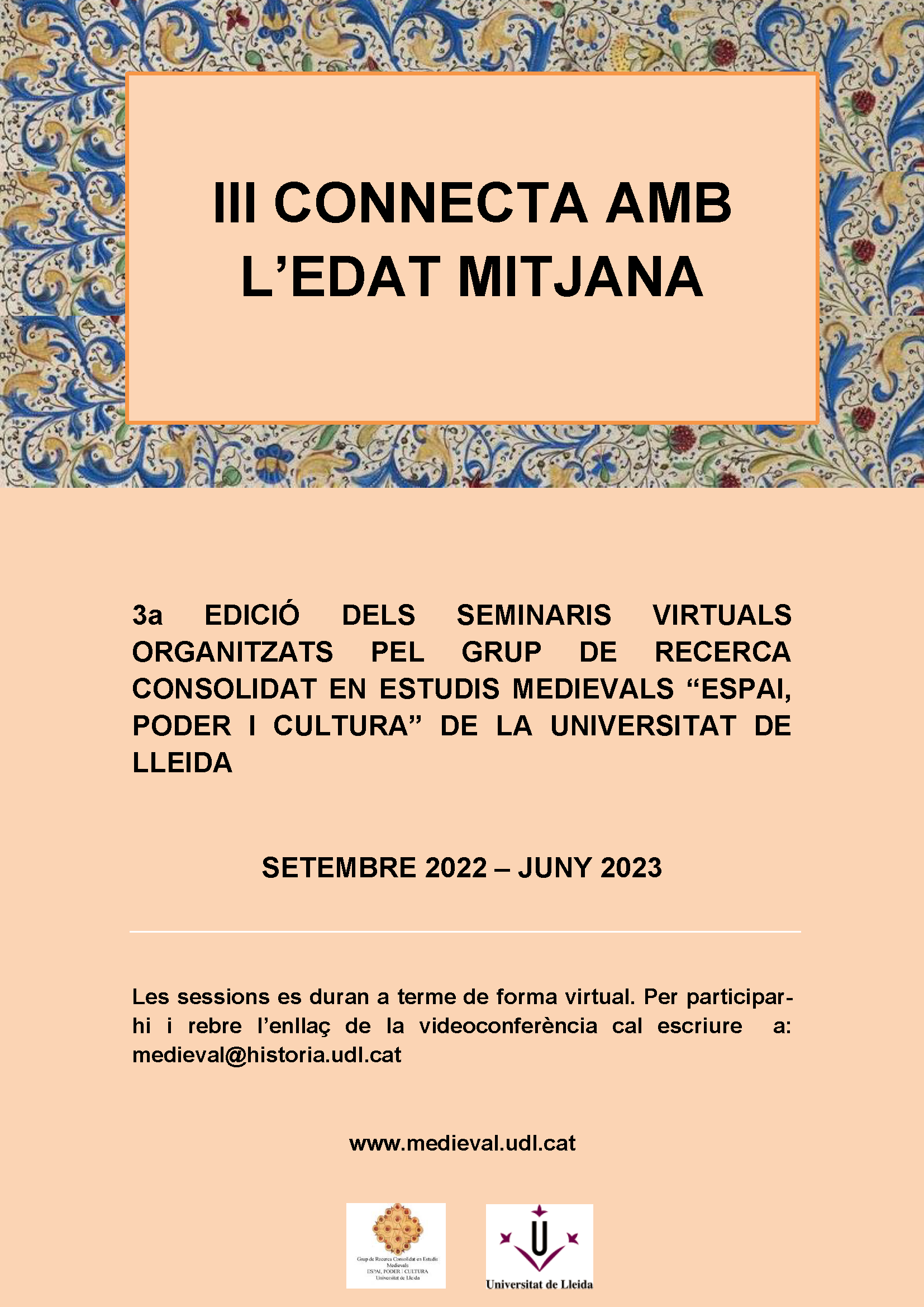 Monthly virtual seminars organized by the research group.
Participants: Fernando Ruchesi (Universitat de Lleida); Carlos Crespo (Universitat d'Alacant); Patricia Castiñeyra (Universidad de Murcia); Núria Preixens (Universitat de Lleida); Guillermo Vijil (Universidad de Zaragoza); Eduard Juncosa (Universidad Complutense de Madrid); Rogerio R. Tostes (Universitat de Lleida); Sergi Tella (Universitat de Lleida); Maria L. Carrera (Universitat de Lleida) and Marco Antonio Scanu (Universitat de Lleida).
Programme and more information
New book
Paisatge històric i cartografia. De l'època romana fins a l'actualitat
Edited by Jordi Bolós
Pagès Editors, 2021
New book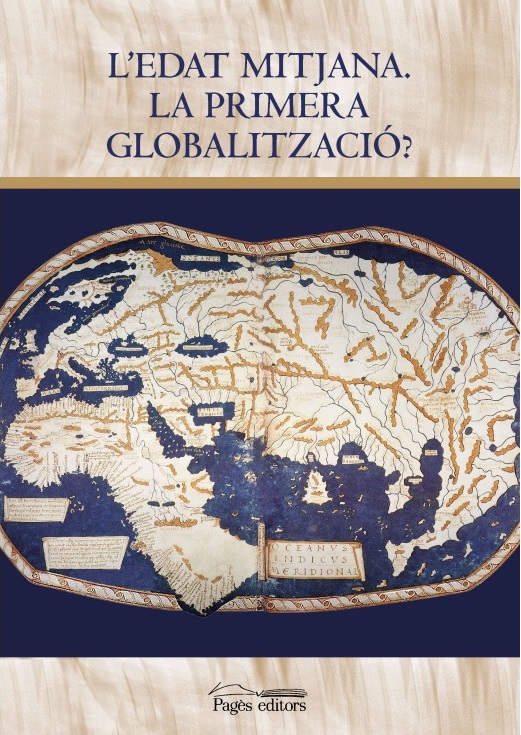 L'Edat Mitjana. La primera globalització?
Edited by Flocel Sabaté
Pagès Editors, 2022
Abstract (Catalan version): Hi va haver un moment, en els temps medievals, en què es van bastir les bases del nostre present. La cultura, el dret, el llenguatge polític, l'expressió artística, les formes econòmiques... tot plegat s'apropava cohesionant i afaiçonant les arrels de l'Europa que coneixem, mentre els límits semblaven trencar-se fins assolir una dimensió mundial. El present llibre indaga si, així, a l'Europa medieval es va produir una primera globalització, alhora, que reflexiona sobre els nous viaranys oberts per a la recerca sobre l'edat mitjana a partir d'incorporar la perspectiva d'una història global.
Read the book now
Award
Flocel Sabaté has received the award "XXXVII Premi Ferran Soldevila" from the Fundació Congrés de Cultura Catalana in recognition of his book "La pena de mort a la Catalunya baixmedieval: Retrat d'una societat", published by Editorial Base.
Minuts Medievals. New episode
Watch a new episode of Minuts Medievals:
"Falsificadors de l'Art Medieval: El Sant Jordi de Bernat Martorell" by Alberto Velasco (Universitat de Lleida)
New book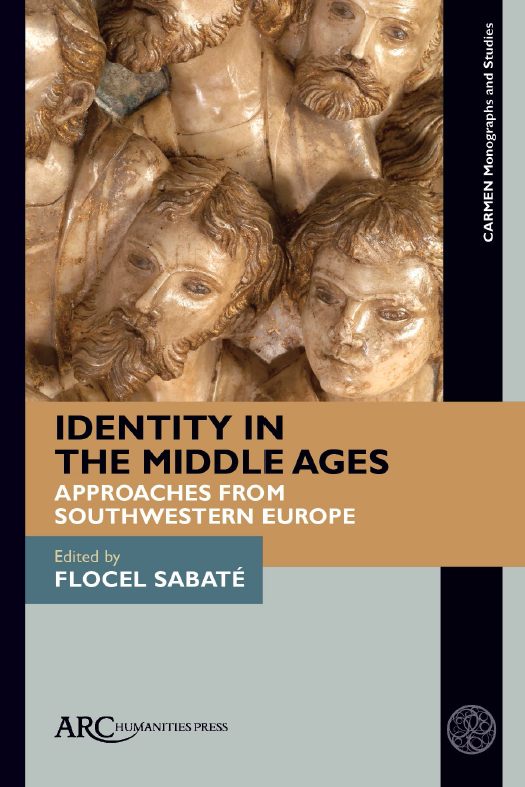 Identity in the Middle Ages. Approaches from Southwestern Europe
Edited by Flocel Sabaté
ARC Humanity Press, 2021
This book places identity at the centre of a project to better understand medieval society. By exploring the multiplicity of personal identities, the ways in which these were expressed within particular social structures (such as feudalism), and their evolution into formal expressions of collective identity (municipalities, guilds, nations, and so on) we can shed new light on the Middle Ages. A specific legacy of such developments was that by the end of the Middle Ages, a sense of national identity, supported by the late medieval socio-economic structure, backed in law and by theological, philosophical, and political thought, defined society. What is more, social structures coalesced across diverse elements, including language, group solidarities, and a set of assumed values.
New book
La pena de mort a la Catalunya baixmedieval. Retrat d'una societat
By Flocel Sabaté
Editorial Base, 2021
La pena de mort va ser inusual a l'Europa medieval fins al segle XII. A partir d'aquest moment es va convertir en un instrument clau de govern de la societat europea i el podem estudiar en el cas de Catalunya a través de la seva rica i variada documentació inèdita. La pena de mort estava justificada pel dret romà; acceptada per la teologia i la filosofia per al bé comú; i utilitzada pels governants com a instrument per a la intimidació social. La pena de mort va ocupar un lloc important en el nucli de la ment medieval: la gent incloïa execucions en els acudits i les narracions populars, mentre que la forca omplia el paisatge.
Documentary film "So emetent"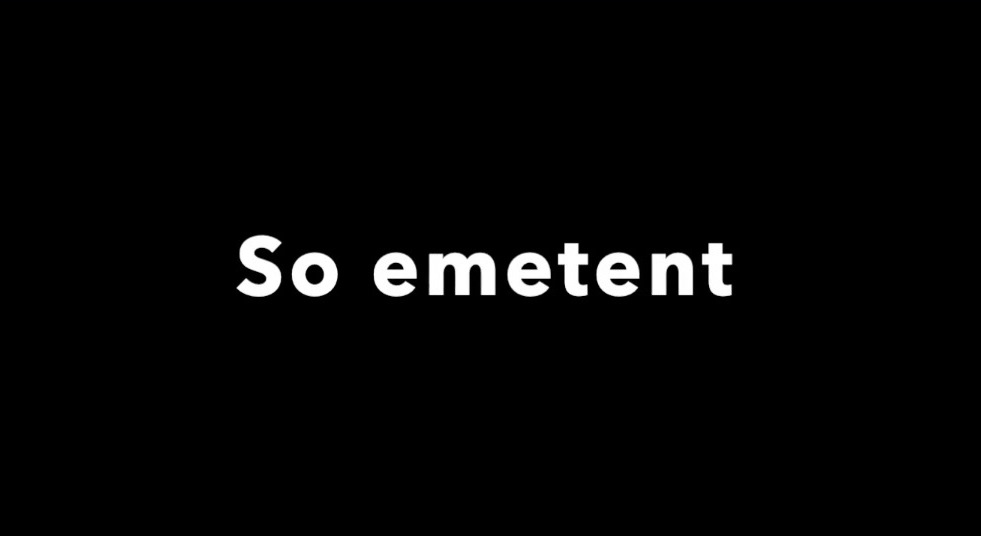 "So emetent", a documentary film produced by "Associació de Caps i Comandaments de la Policia Local de Catalunya" (ACCPOLC). The documentary has involved the participation of Flocel Sabaté and it is available here.