New book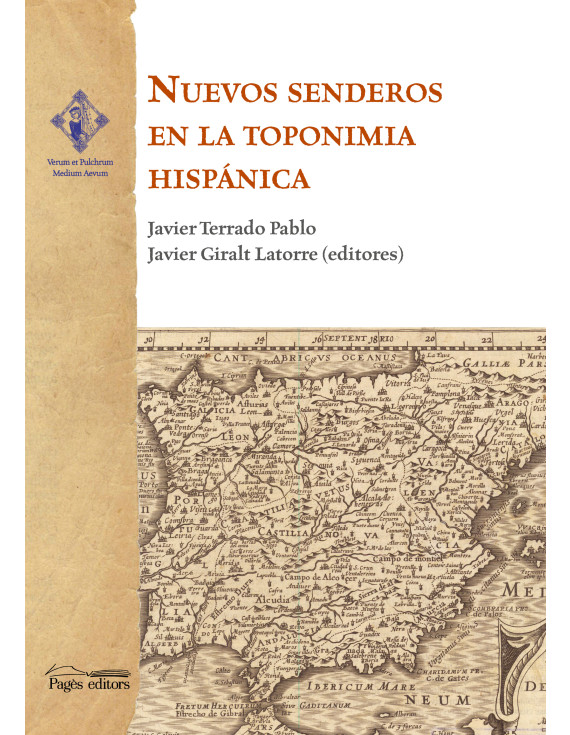 Nuevos senderos en la toponímia hispánica
Javier Terrado, Javier Giralt (eds.)
Authors: Ana Isabel Boullón, Emili Casanova, Antonio Constán-Nava, Toribio Fuente, Jairo J. García, Alberto González, Roberto González de Viñaspre, María Dolores Gordón, Luz Méndez, Claudia E. Menéndez, Maite Mollà, Emilio Nieto, Robert Pocklington, Barbora Povová, Joan A. Rabella, José Luis Ramírez, José Antonio Ranz, Maria Alice Ribeiro, Pascual Riesco, Carlos Rizos, Stefan Ruhstaller, Patxi Salaberri, Beatriz Sanz, Mercedes Soto, Maximiniano Trapero.
Next session "Connecta amb l'Edat Mitjana"
Next session "Connecta amb l'Edat Mitjana"
16th January 20234(16:00h). BEGOÑA PONS (Universitat de Barcelona), Comunitat, pràctiques i objectes, o com estudiar l'espai interior d'una comunitat femenina de l'orde de Sant Jaume.
New volume
Imago Temporis. Medium Aevum
New volume 17 (2023) available.
Authors: Eduardo Carrero Santamaría, Nuria Corral Sánchez, Coral Cuadrada Majó, Charles B. Faulhaber, Fatima Regina Fernandes, Yolanda Guerrero Navarrete, Daniel Gutiérrez-Ujaque, José Antonio Jara Fuente, Junko Kume, María Dolores López Pérez, Edward Loss, Giampaolo Mele, José Maria Monsalvo Antón, Joao Gouveia Monteiro, Alicia Inés Montero Málaga, Víctor Muñoz Gomez, Oscar Perea Rodriguez, Guillem Roca Cabau, Esther Travé Allepuz.
New research project granted by the "Ministerio de Ciencia e Innovación"

Our research group has been granted by the Ministerio de Ciencia e Innovación of the Spanish Government to develop the research project IDENTIDADES COLECTIVAS Y SOLIDARIDADES DE GRUPO EN LA BAJA EDAD MEDIA. This is a three years project starting on january 2023 with an assigned budget of 50.000€, that extens the work done in several previous research projects . The leader of the project is Prof. Flocel Sabaté, and participate several researchers from the Universitat de Lleida, Universitat Jaume I, Universitat de les Illes Balears, Universidad San Jorge, Université Paris 1-Panthéon Sorbonne, Yale University, Universidade de Lisboa, Istituto di Storia dell'Europa Mediterranea-ISEM, Université Bordeaux-Montaigne, Università degli Studi di Trieste, Universidade de Evora and Hofstra University. Follow this link to know more about this project.
Summer School participation
Last August (Bari, 29-31 August), Nuria Preixens participates in the "Summer School Dottorale Internazionale: L'edizione digitale delle fonti storiche. Definizione di un corpus per la storia delle Sorores" organized by the projet "SORORES. Les religieuses non cloîtrées en Europe du Sud, XIIe-XVIIIe siècles".
FECYT Seal of quality 2023
Imago Temporis. Medium Aevum has received the renewal of the seal of quality 2023 from FECYT.
Journals that successfully complete the evaluation process obtain the FECYT Seal of Quality in recognition of scientific and publishing quality. In this line, Imago Temporis. Medium Aevum has received the Seal of Quality in 2019, 2020, 2021, 2022 and now its renewal.
International Medieval Meeting 2023
The IMMLleida team would like to thank all who attended the 11th IMMLleida and who helped to make the conference such a huge success!
Reunió Científica del Comtat d'Urgell
La XXVI Curs d'Estiu-Reunió Científica del Comtat d'Urgell "Contra les crisis. Per a una visió no catastrofista de l'edat mitjana" que va tenir lloc a Balaguer, els dies 1, 11 i 12 de juliol va ser tot un èxit.
Moltes gràcies a tots els/les assistents per fer-ho possible!!
Participation in the International Congress "Community, Identity, Individuals: Shaping the (Political) Nation in Premodern Europe"
Research stay in Italy
Nuria Preixens Vidal, PhD fellow, has done a research stay in Università degli Studi di Bari Aldo Moro. During this, she has consulted different documents for her thesis.
Resarch stay
Last March, our research group received a visit from the professor Kohta Nakashima, from Kansai Gaidai University (Hirakata, Osaka, Japan).
We hope that this visit continues the fruitful cooperation between our research groups!
Congress participation
Last month (Girona, 2-3 February), our researchers Núria Preixens, Sergi Tella and Fernando C. Ruchesi participated in "I Congrés de Joves Investigadors en Història Social i Econòmica".
Papers:
Núria Preixens: "Fonts documentals primàries per l'estudi de l'Almoina de Lleida en època medieval
Sergi Tella: "Justícia i abús a la Catalunya carolíngia: retòrica i pràctica del poder comtal"
Fernando Ruchesi: "Cuestiones preliminares sobre identidad y cohesión en la transición al dominio carolingio en el nordeste peninsular"
Minuts Medievals. New episode
Watch a new episode of Minuts Medievals:
"Falsificadors de l'Art Medieval: El Sant Jordi de Bernat Martorell" by Alberto Velasco (Universitat de Lleida)
Documentary film "So emetent"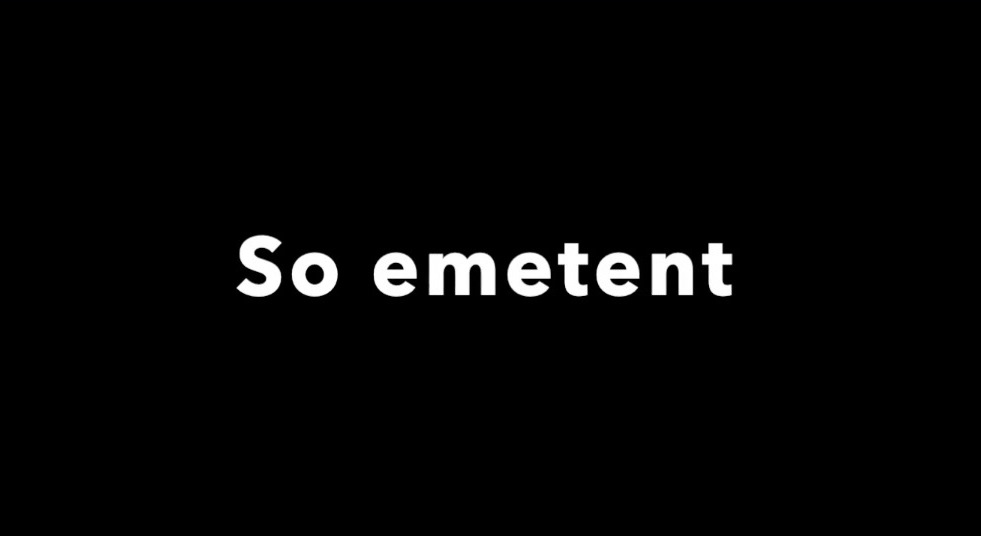 "So emetent", a documentary film produced by "Associació de Caps i Comandaments de la Policia Local de Catalunya" (ACCPOLC). The documentary has involved the participation of Flocel Sabaté and it is available here.